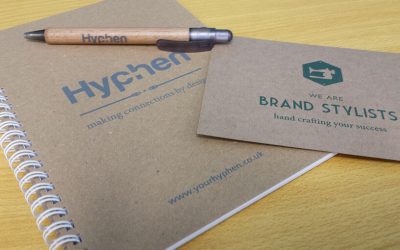 To create and maintain a strong, professional image in the eyes of customers, all aspects of your branding must reflect your brand style, right down to the type of paper you choose.
I spend a lot of my time working with clients and making sure that their printed material matches their brand. However it does amaze me, when I'm at networking events, trade shows or looking at direct mail, that there are still so many organisations that get this wrong.
read more
would you like to work together?
Contact Hyphen today to discuss how I can help you with your graphic design and print management requirements.