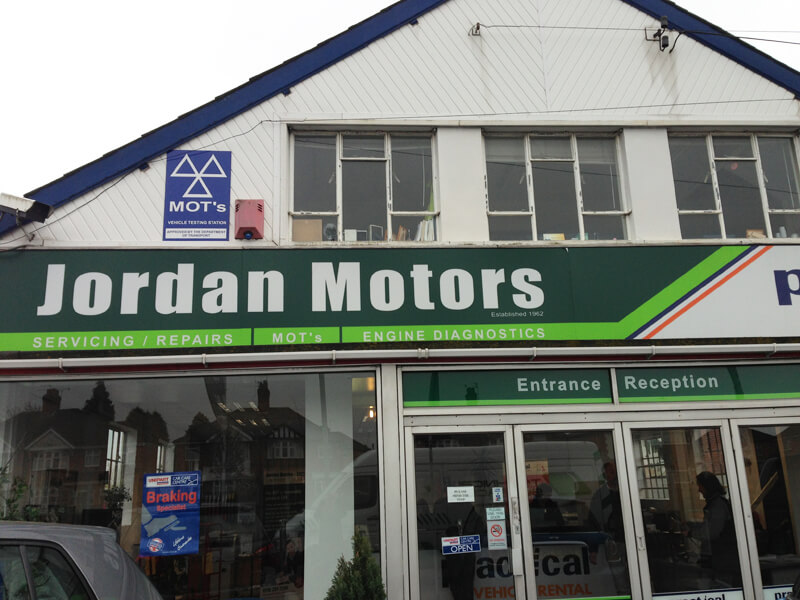 Will you help Jordan Motors pick a new logo?
So we have recently been working with Jordan Motors on refreshing their existing branding and presented a couple of ideas for them which we have narrowed down to 2 options. The real challenge is they cannot decide which direction to go down, and so they wanted to find out what you thought!
The concept behind both options was to capture the personality behind Jordan Motors. They are a family run garage with customers that have been visiting them for generations. The service they give is a very personal one, making them very approachable and ultimately a garage you can trust.
Jordan Motors existing signage and branding uses shades of greens, and being on a main through road in Leicester, it was agreed keeping with these colours would be vital to build on their existing brand awareness, but we would create a fresh brand that would appeal to a wider audience and get them noticed, and bring the image of the garage more up to date.
Take a look at the options, and leave us your comments at the bottom with your vote..
Concept One
This option is completely new to what they have done before. It's on trend with geometric shapes, and creates a strong foundation to build the brand showcasing the garages wide range of services. The JM icon can be built to become a logo in it's own right and bring the garage  more up to date.

Concept Two
This option is a simple soft refresh of an existing logo they have used in the past. It's a lot more conservative than option one, keeping in a more traditional garage style with the 4 icons which show some of the main services Jordan Motors provide.