The Co-op rebrand, but why?
Earlier this year the fifth biggest food retailer in the UK and much loved company The Co-operative Group launched a full rebrand. However, rather than opting for a completely new identity, they have a refreshed version of their logo from the 1960s which you can see below. As you can see there isn't too much of a difference between their original and current logo. What you will notice is that the blue is slightly different and there has been some tweaking with the typeface but not so much that it's instantly noticeable.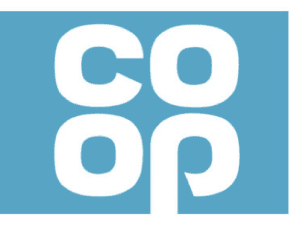 In rebranding, The Co-operative Group has managed to become very current and up to date, adopting many design trends of 2016. This year we have seen an increase in:
The 'Modern' Retro Style
Bright, Bold Colours
Negative space
When comparing their previous logo which is very formal and linear to their current four leaf clover inspired logo, it looks like a very drastic and bold change for the company to make. They have opted for a completely different typeface which is less formal in design even though it is more square in appearance. The colour has been freshened up and gives off a much more modern vibe with its eye catching blue.

But why have they chosen to take a step back in time and reuse an old logo? Are they just jumping on the modern retro trend or are they trying to reset their company's clock to a time before their near demise?
This rebrand came not long after the 172 year old company suffered a near-collapse in 2013-2014 when the Co-op bank had a crisis which left the company on the verge of a meltdown. After bringing in new bosses the group took a step back, reduced their stake in the bank to 20% and sold off parts of the business.
They have slowly and quietly been putting the business back together and have stepped out of the shadows with their rebrand following their previous trouble. Their rebranding signals a new era of the Co-op group, who are now looking to the future and hope to gain another million members in the next five years by offering rewards. Members will receive 5% in rewards when you buy a Co-op own brand product ranging from food to funerals and another 1% will be donated to the members account to be donated to a local cause of their choosing.
It is hoped that the new logo is recognised by older customers who have stuck by them for years and will reach out to younger people.
Until next time,
Sian