BRAND ANALYSIS QUESTIONNAIRE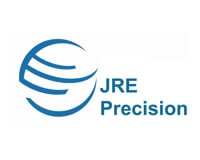 We are currently working with JRE Precision to carry out a brand audit. This will examine the brand from several different perspectives in order to develop recommendations for strengthening the brand going forwards.
JRE Precision is particularly keen to gain feedback from customers to ensure that the company is portraying the characteristics that are most important to its customers and to gain insights into the views of customers on its services and communication.
It would be very much appreciated if you could take just a few minutes to complete the survey below, as the results will be used to formulate a brand strategy that is focused on the needs of customers.
Thank you very much.