Hyphen have been amazing. Setting up a new company is daunting enough itself, but then trying to get the branding right for your company is another matter. Emily, has been there to guide us all the way. Right from the initial logo concepts to its colours and the message we wanted to give out. We were more than pleased with the finished article. Emily and the Hyphen team put together our stationery including our letter head and we have been extremely pleased with the results. Our clients have described the branding as bold, professional, sleek and to the point. Our website took a lot of time to put together, particularly so because as a legal firm we had a lot of content we wanted to put across and we wanted to get it right. Emily was extremely patient with us and always more than happy to assist, guide and advise. We could not have been happier with the results.
Bushra Ali Solicitors
Branding and website design for a specialist solicitors' firm
Skills used: Branding and Logo Design, Stationery Design, Flyer Design, Website Design

THE PROJECT
Bushra Ali is a new solicitors' firm specialising in human rights. The company required a corporate identity that suited the legal market, whilst representing their key brand values. The new logo was created to give a professional and trustworthy look and the lighter blue used alongside the darker blue softened the logo to give an approachable appearance. A separate icon was also created to add variety to marketing materials and as a marque, that over time, the brand can become recognised by.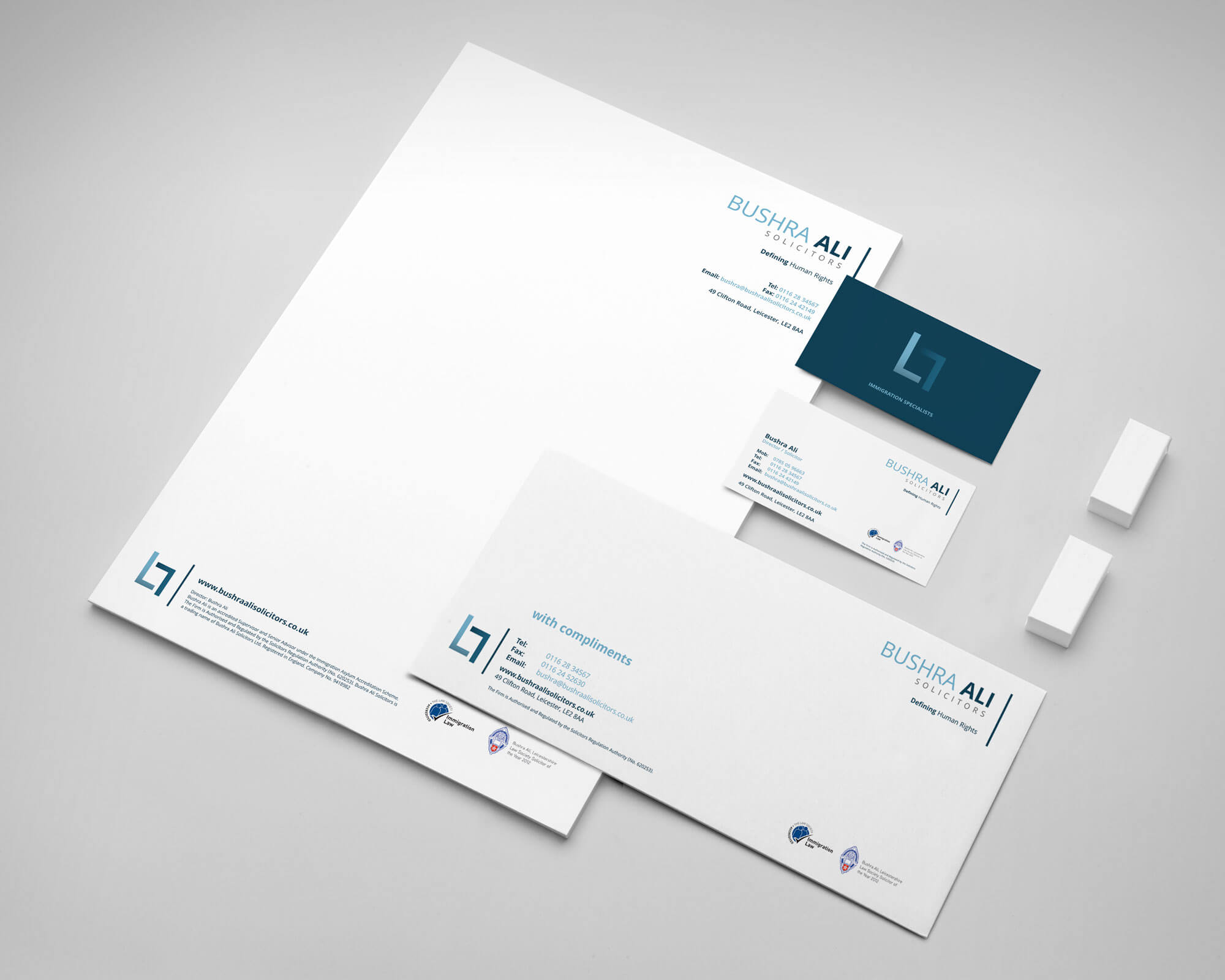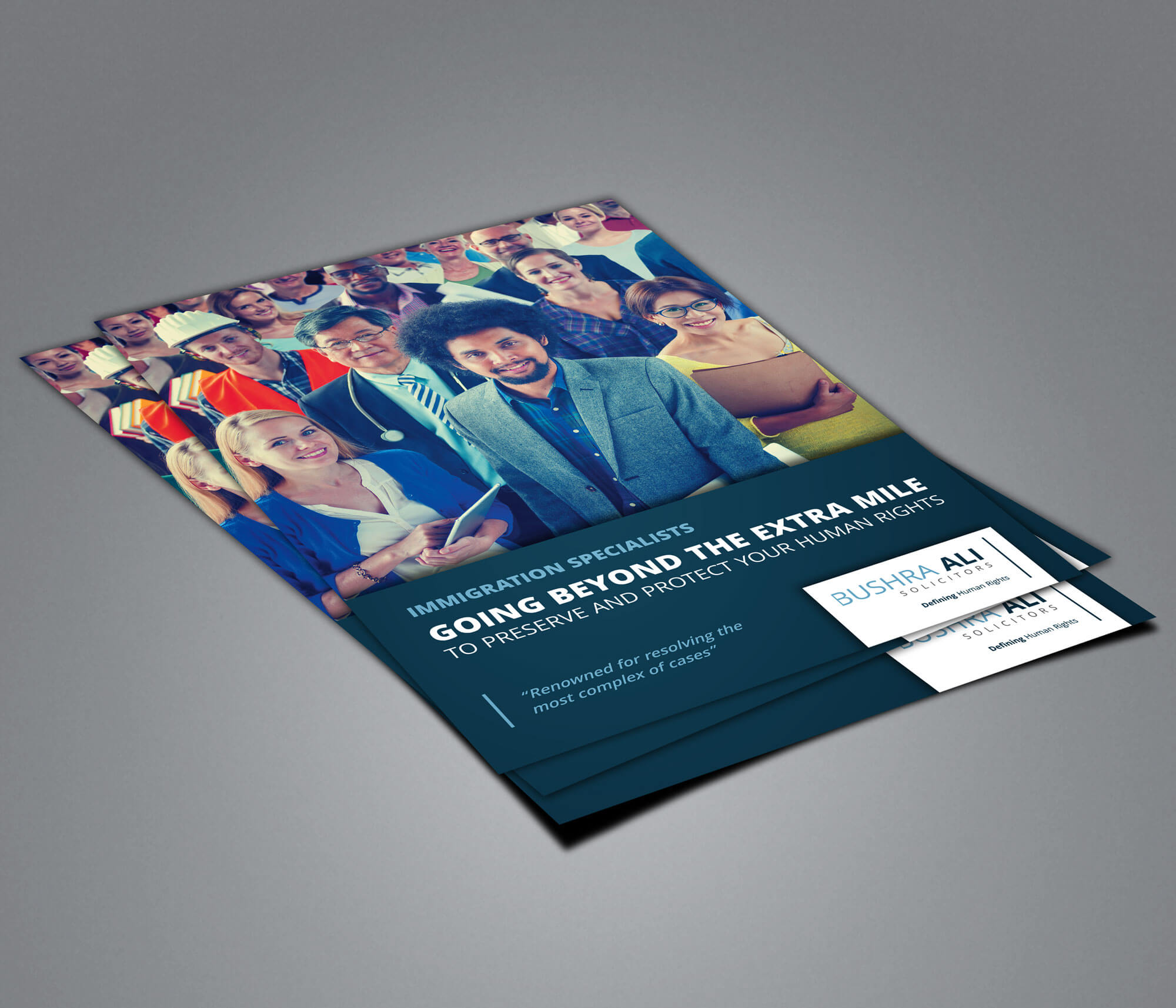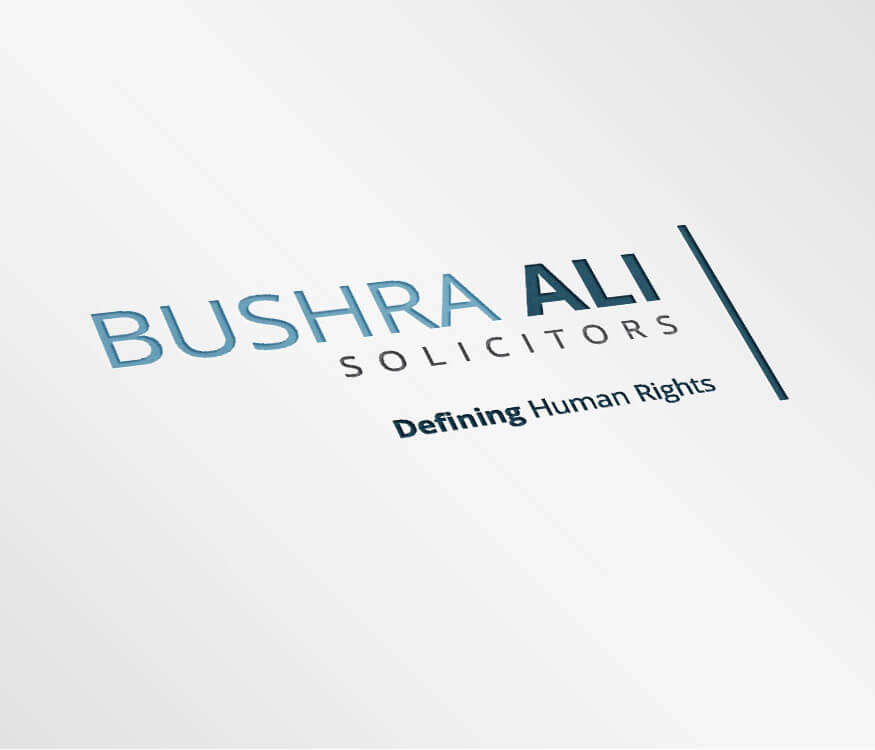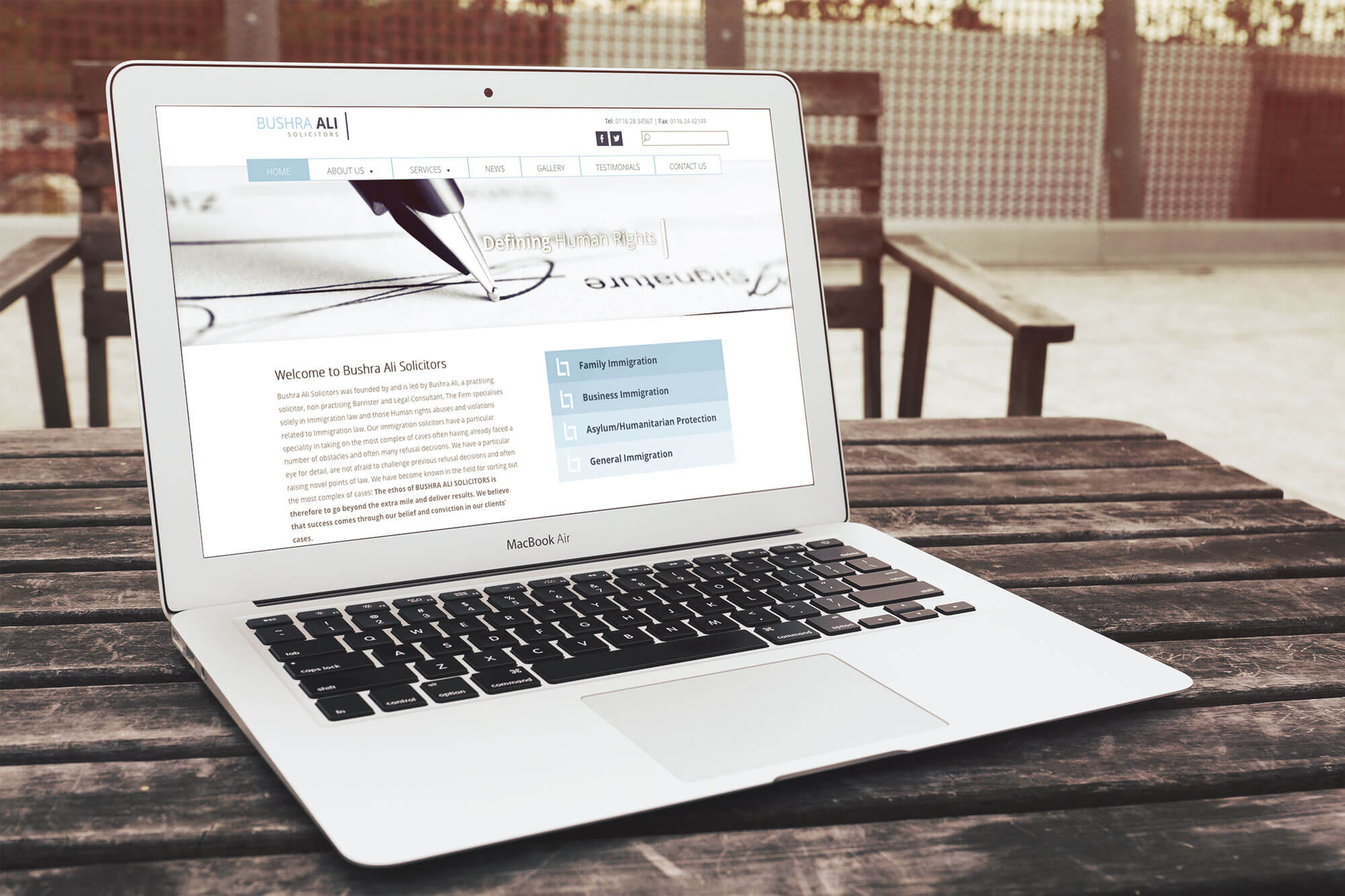 would you like to work together?
Contact Hyphen today to discuss how I can help you with your graphic design and print management requirements.