I would like to thank you for doing such a great job on our website, it has been a very professional approach and I could not ask for anything more. I will be giving all future projects to your company and hope we can carry on with this relationship.
Krystal Group
Website designs for a luxury wedding specialist Skills used: Website Design
the brief
Krystal Group, a luxury wedding specialist, approached Hyphen in 2016 to ask for help in refreshing and enhancing their online presence. Their old website, although functional, was not responsive for mobiles or tablets and they felt that it neither represented the premium nature of their business, nor promoted any of their events services effectively.
THE SOLUTION
Hyphen re-designed the Krystal Group website from the ground up, with the understanding that an image-led site was the best way to showcase their exquisite wedding services. Beautiful hero images are used to create impact and individual, venue-based galleries were installed to keep navigation around the site simple and un-cluttered.
We were later re-approached by Krystal Group to assist them in launching a separate one-page website for their brand, The Mandap King, which was to be based one of their service pages. Using 'jump to' links allows you to move around the various sections on the site with fluidity and ease and a brighter colour scheme was introduced to further aid differentiation between the two brands.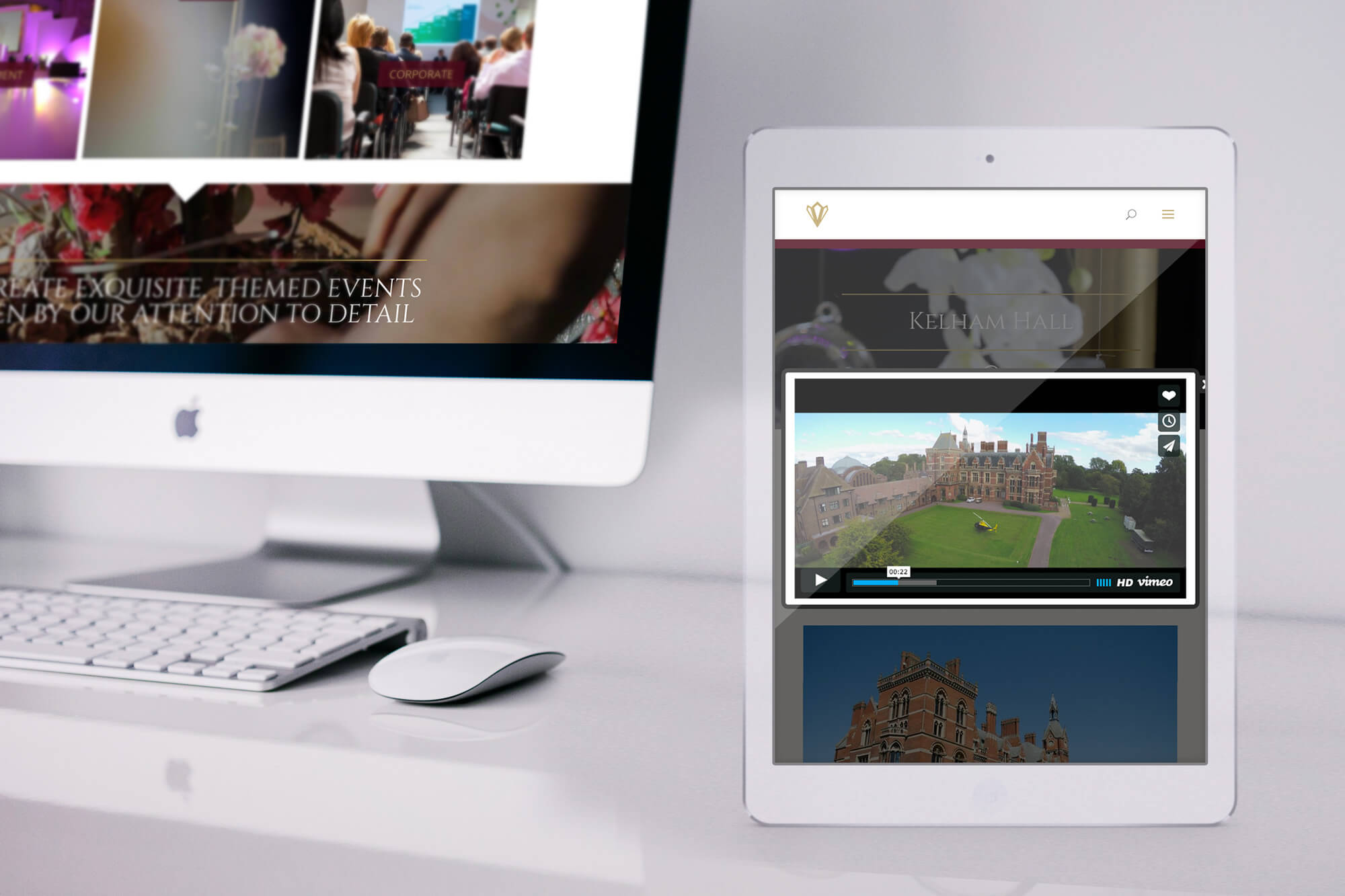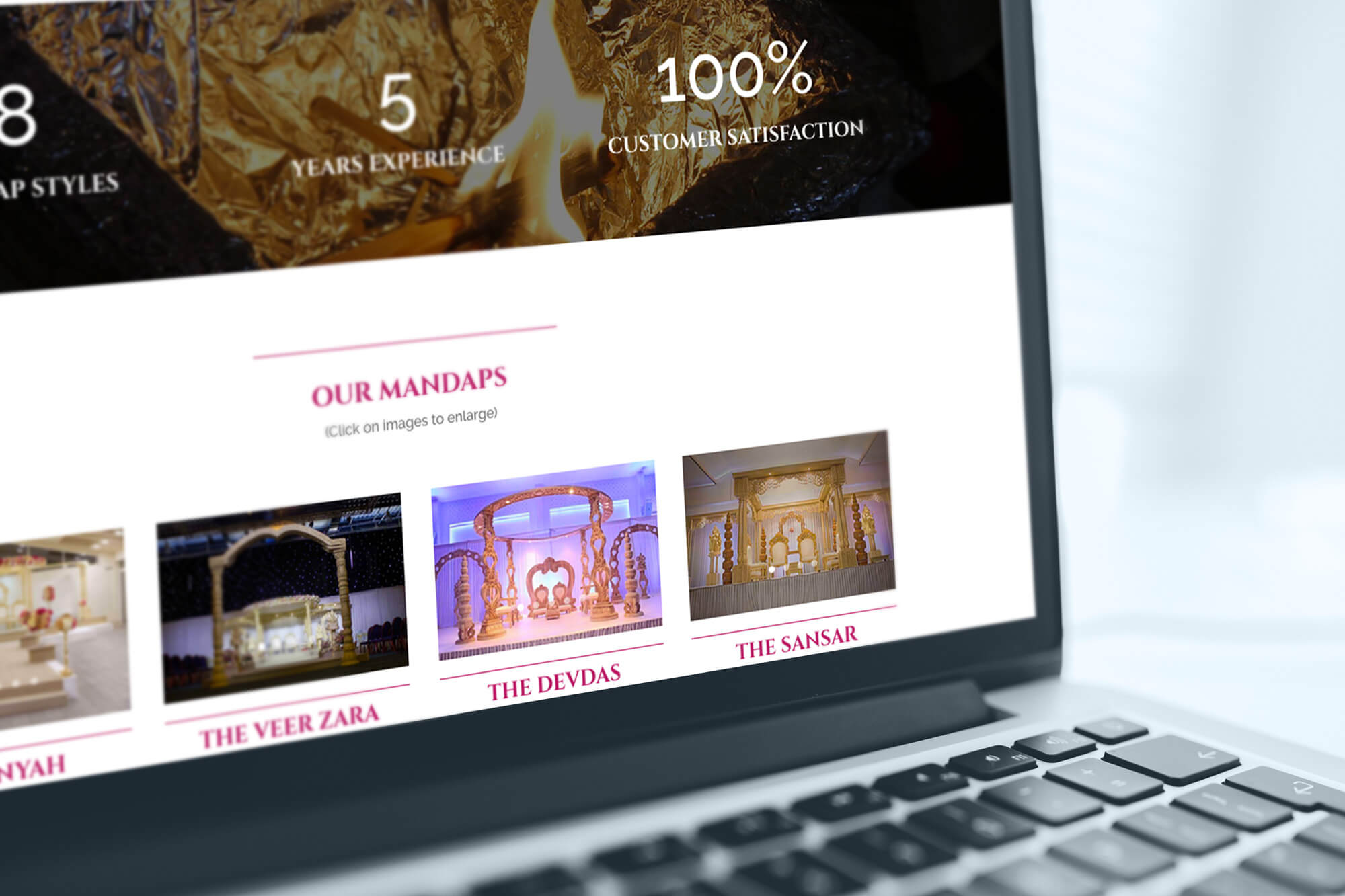 would you like to work together?
Contact Hyphen today to discuss how I can help you with your graphic design and print management requirements.