We would like to thoroughly recommend the truly excellent performance of Hyphen recently with an order for us at our local prostate cancer charity. We needed six new brochures, 30,000  in total, for which we had the content prepared, we needed Hyphen to design and print them within a tight time window.
The quality of the brochures, and the speed of the delivery exceeded all our expectations, really exceptional service when it was most needed!!
This is just one example, of many, where Hyphen have helped PROSTaid.
PROSTaid
Graphic design & print for local Prostate cancer Charity PROSTaid.
Skills used: Brochure, Leaflet & stationery Design, Graphic Design, Exhibition Stand Design
Hyphen have worked with PROSTaid over the last 5 years to help build up a range of promotional items to help raise the knowledge of Prostate cancer.
We have helped to create a range of business cards for all their local support groups, A5 leaflets which help to raise awareness of the fund raising event, and a range of brochure which covers the illness, how it effects and the support that there is out there. We have also created a range of internal forms to help the medical teams with their documentation for administration of the treatments and support.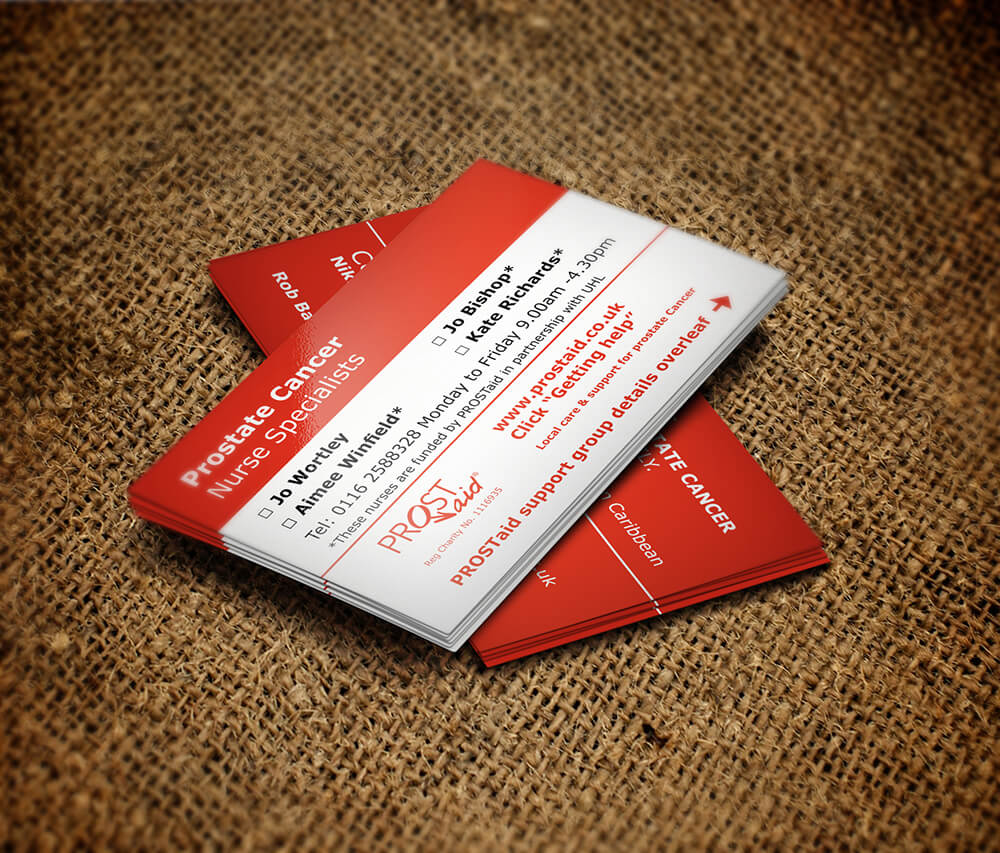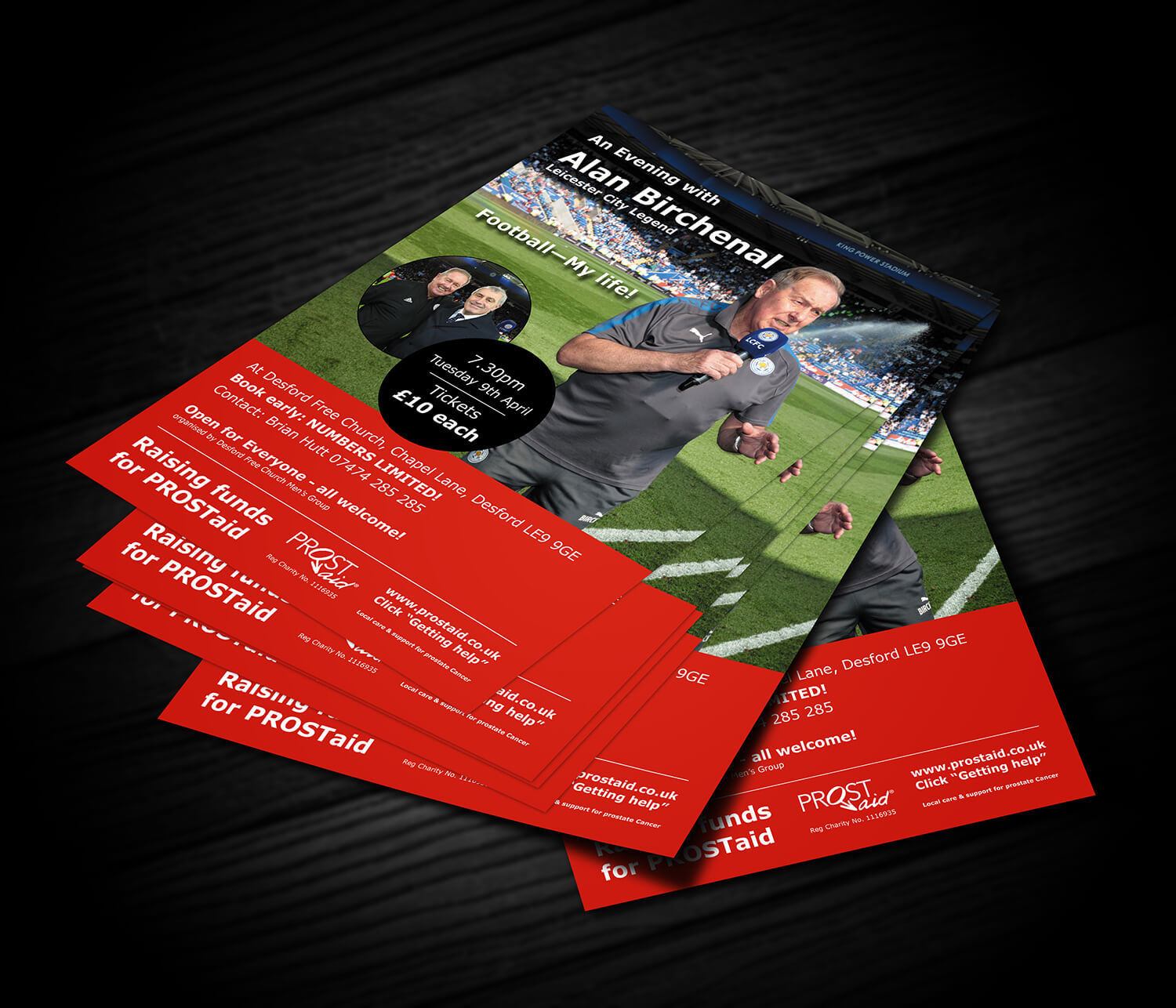 would you like to work together?
Contact Hyphen today to discuss how I can help you with your graphic design and print management requirements.