What Should Your Brand Be Saying This Christmas?
Sending Christmas cards or emails to your customers is not about generating business, but about positioning your brand in their mind as kind and thoughtful.
Whilst it does have benefits for you, the sender, in helping to maintain customer relationships, a Christmas card should have a genuine 'seasons greetings' message with minimal branding so it does not appear like a selling tool.
Although the festive season is a time for joviality and getting in the Christmas spirit, you must still ensure that your Christmas card represents your brand personality.
As an example, here are some sample personalities and how they might translate to a style of Christmas card.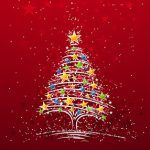 Brand Personality – Professional, corporate
Design Style – Traditional, simple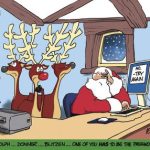 Brand Personality – Fun, exciting, spirited
Design Style – Funny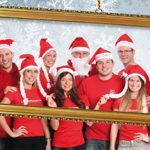 Brand Personality – Family-orientated, personal, real
Design Style – Photographic
Design
Whatever your brand personality, a bespoke design will make the best impression on your customers. A design that has been developed around your brand will show your customers that a great deal of thought has gone into their seasons greetings message and therefore enhances the feeling that they are valued. Whilst your card should include your branding, it should be subtle so as not to be misconstrued as a selling opportunity, otherwise it completely takes away from the sincere message.
Format
The decision between printed cards or email depends on many factors such as budget and  number of recipients. However, if your brand promise is to be environmentally friendly, then printed cards are a no-no and if your brand personality is personal/friendly, then printed cards are the more personal option.
Whatever your choice of style, Hyphen can help you design and print your Christmas cards and calendars.
Contact us now to discuss how your brand personality can be delivered to your customers this festive season.