Search Engine Optimisation (SEO)
Increasing the visibility of your website on search engines like Google and Bing
Search Engine Optimisation (SEO)
Increasing the visibility of your website on search engines like Google and Bing
What is the point of having a website if you cannot be found?
What is the point of having a website if you cannot be found? Hyphen offers a Search Engine Optimisation (SEO) service, that aims to improve your organic search engine rankings, helping your website to be found by the right people.
It's a bit like "Where's Wally"…you're there somewhere, hidden among the crowd, but unless you stick a big 'here I am' arrow above your head, no one will know where you are, or even that you're there at all.
And that's what our SEO service can do for you. Using a variety of tools, our team of experts can ensure that your website can be found and that people are finding the content they want to read. In turn, this should lead to more visitors to your site, more leads, more sales…you get the idea!
We know you want to rank as highly as possible in search engine rankings and there are things we can do to help Google and other search engines prioritise your website so that rankings improve over time as a result. SEO is complex and it changes all the time, but we are aiming to make it as transparent as possible, giving you access to live reports and a client portal.
What is SEO?
Search Engine Optimisation (SEO) is complex and ever changing…but put as simply as possible, it is about helping your website be found by the right people, looking for relevant information. It is a collection of best practices that enable you to rank as highly as possible on search engines such as Google, Bing, Yahoo etc.
This is achieved by improving relevance and authority.
On-page SEO enables search engines to find information on your site that is relevant to a user's search terms.
Off-page SEO works to build your website as a trusted source for search engines, therefore giving it authority and boosting its rankings.
How Does It Work?
Hyphen is a partner of Nettl, the largest network of web studios in the UK & Ireland. As part of our continual improvements Hyphen has recently become Nettl SEO certified and has access to our Nettl Central Team of almost 50 experts who have experience of optimising over 500 websites and counting. Our new central team come RAR Recommended and are a Google Partner like ourselves.
With the latest SEO tools, working with experienced software developers and experts in machine learning to help uncover the riddles of organic search, we ensure your website is kept in tip top condition to give it the best possible chance of improving rankings.
Working to a set number of hours per month depending on the package you choose, our SEO team will begin by building the foundations for the SEO campaign, looking at site security, analytics, local citations etc and then on a monthly basis, your package may include:
Site speed/security
Local Citations/ Local Directory Submission
Fixing errors
Fixing warnings
Backlink Acquisition
Fixing Notifications and Updating Listings
Blog Article
Client Portal Access
Negative Link Removal
Image Optimisation
Onsite Optimisation
Offsite Optimisation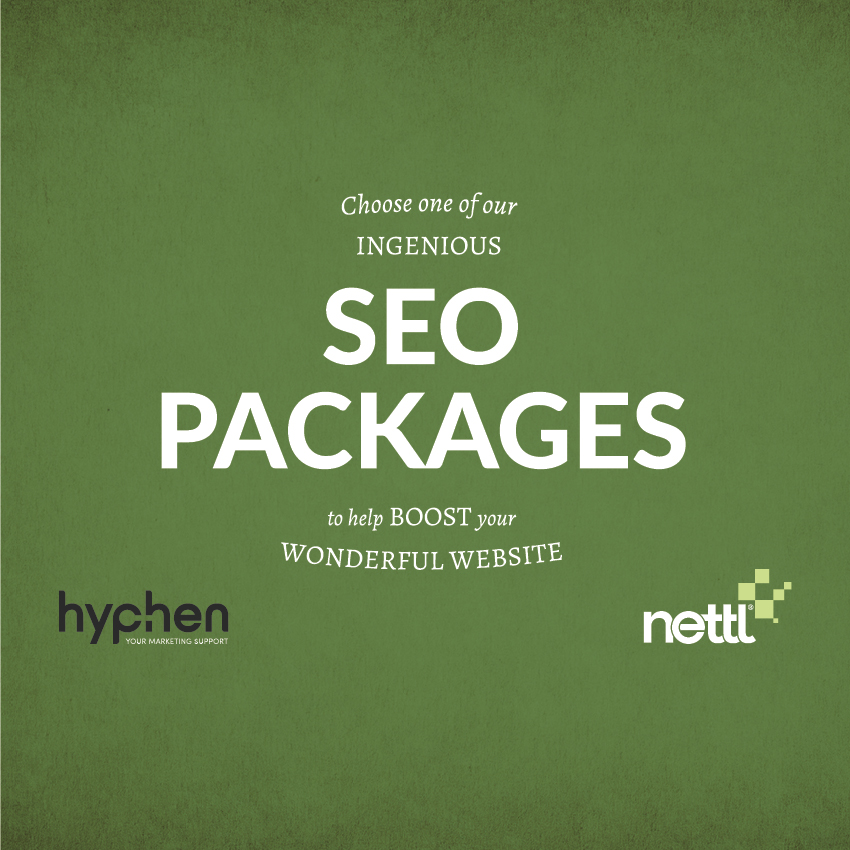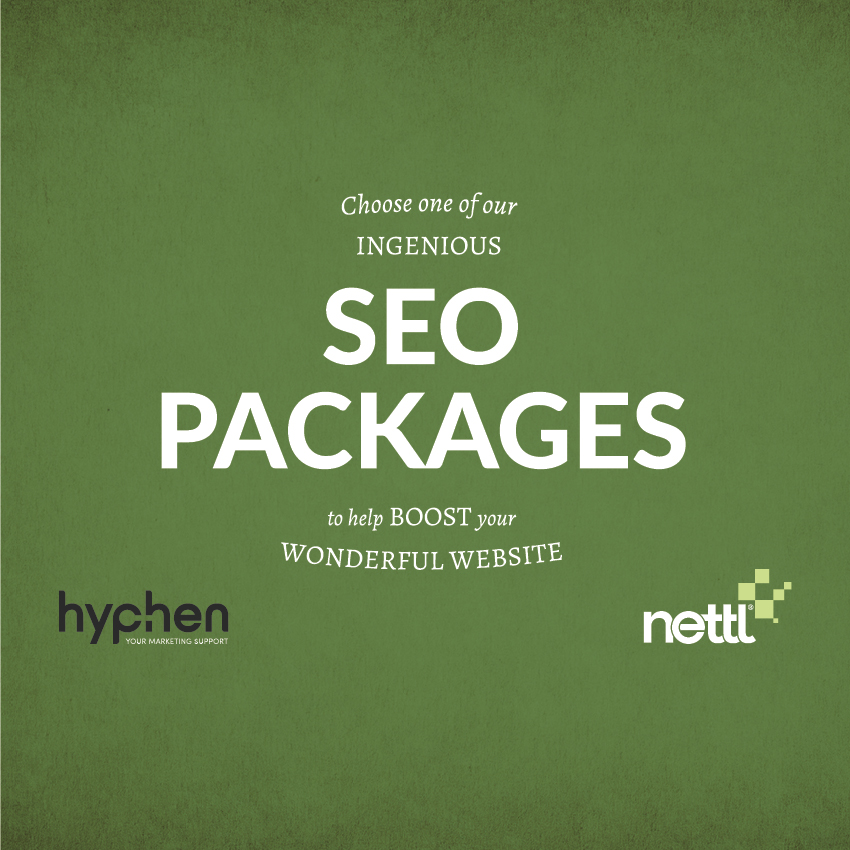 How Can We Get Started?
Start by requesting your free SEO audit and we'll be able to see what we need to do to improve your online presence.
Then if you'd like to go ahead, we will talk you through what is required (with as little technical jargon as possible!) and then create a project plan. Once your SEO project is launched, we'll provide you with regular updates on what we've been up to and what's changing.
Will My Site Be No.1 on Google?
We are not like some SEO agencies, that promise to give you guaranteed page one rankings, because that's just not possible. Instead, we give you an honest review of your site and put a plan in place to make improvements to your search engine rankings. SEO is not a one-off activity, but something that should be continuously monitored and improved, based on changing Google trends and industry competition.
Technical SEO Audit
Hyphen will undertake a technical audit of your website to highlight any areas that may cause issues for search engines, and provide suggestions for improvement.
Content & Blog Creation
After developing a content strategy, Hyphen will create engaging, relevant blogs to keep your website up to date with fresh content.
Keyword Discovery
Using a range of tools available, Hyphen will work with you to understand your goals and highlight keyword opportunities available.
Reporting & Analytics
Hyphen will provide you with monthly reports using data and insights from Google Analytics to help drive decisions to improve rankings.
Frequently asked questions about SEO
How Does SEO Work?
There is no quick solution for improving search engine rankings and it is an ongoing process, using a variety of activities that will achieve the best results. In short, you need to have a well-built website, with relevant and regularly updated content, inbound & outbound links and well optimised page titles, keywords & descriptions.
What's the difference between organic vs. paid results?
Organic results are the results that appear in search engines, for free, based on an algorithm. Paid, or Pay Per Click (PPC) advertising are the top 4 search results that appear at the top and bottom of a search page on Google. These links are paid for by advertisers to increase traffic to their websites. Hyphen can also manage and support Google Adwords campaigns to help increase traffic to your website alongside our organic SEO packages.
If I pay for SEO will this guarantee #1 rankings?
Published by Google themselves, "no one can guarantee a #1 ranking on Google". A guarantee is only possible if there is absolute control over what's happening in a particular situation. In the case of SEO, no company can claim control or influence of search engines. Because of the absence of control over how search engines scan websites, it's virtually impossible to make guarantees that a website will stand on top of the rankings. Ultimately, the results of a specific search ranking is down to the search engines themselves.
Whilst SEO does not come with any guarantees, at Hyphen, we strive to provide the best advice possible in order to help your site gain more traffic, and a site's ranking is not the only important metric that we monitor. A high rank on Google makes it more likely that people will discover your site, but if they don't easily find the information they are looking for, they will just bounce out immediately and never come back. In contrast, a website that delivers content that engages first-time visitors will be highly likely to be revisited and recommended to their social contacts resulting in higher traffic.
Print
Stationery
Marketing
Exhibitions
SEO
Analytics
Reporting
Adwords
Print
Stationery
Marketing
Exhibitions
SEO
Analytics
Reporting
Adwords